Sanctity of Human Life Sunday is an annual LIFE event for churches nationwide. Is your church on board?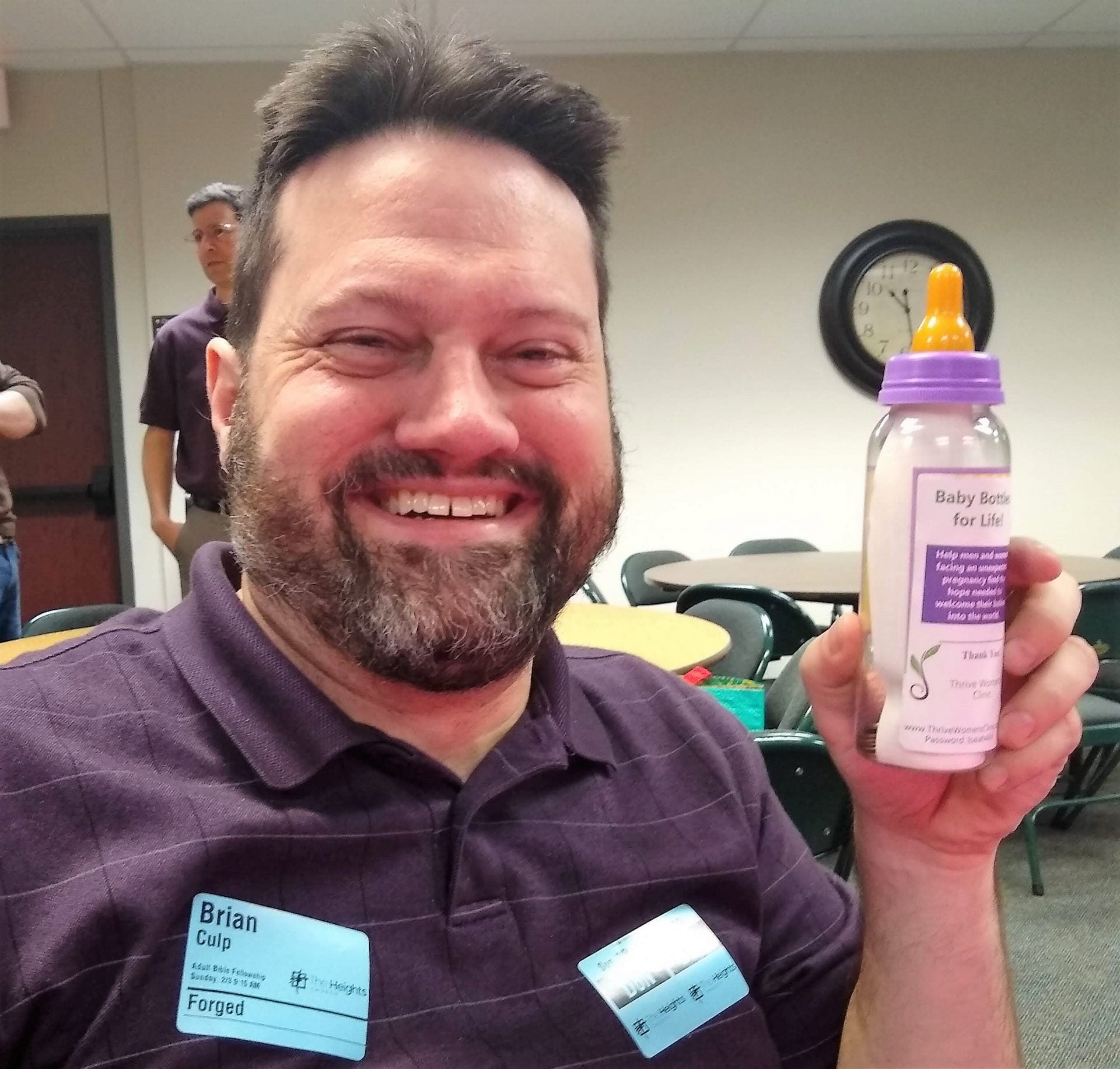 Have you been looking for a way for your faith community to join you in answering God's call to protect LIFE? Sanctity of Human Life Sunday is held annually near the anniversary of Roe v. Wade, which legalized abortion in the United States. We will help you through every step, from contacting your pastor to considering different formats. Start here.
Each year about 20 amazing Dallas-area churches join Vinekeepers to highlight the abortion issue and raise support for our clinic services. Here are some examples:
Park Cities Baptist Church
✔ Kate's client video was shown during the main church service to highlight our ministry.
✔ Baby bottles were sent home with each family to fill with funds. They returned them a couple weeks later with $1,614 for our ministry!
✔ Kate, our client, came in person to share a message with three different youth and adult Bible Study classes that same morning.
✔ A booth in the lobby presented baby models, brochures, newsletters, and volunteer opportunities. We equipped a PCBC member and TWC volunteer Rachel with all the table items she needed.
"This was a great opportunity for people to hear from a client who was a personally affected by our clinic services. Kate's message resonated with all ages, from high school students to senior adults." — Emma Brezik, PCBC member.
The Heights Church in Richardson
✔ One big Bible Fellowship group of about 40 adults worked through our Vinekeepers conversation guide, which covers stats, scriptures, and ways to talk their kids about LIFE.
✔ The same group watched this video about client, Kristal.
✔ Kristal visited the class in person with her baby to thank them for their support.
✔ Baby bottles were sent home with each family. The class raised $165.20.
"Over the years, our class had never discussed this important issue before! Perhaps we feared it because abortion can be such an uncomfortable topic, but this was presented in such a fresh, real, and hopeful way. We all left empowered." — Emily Kuhnel, Heights member