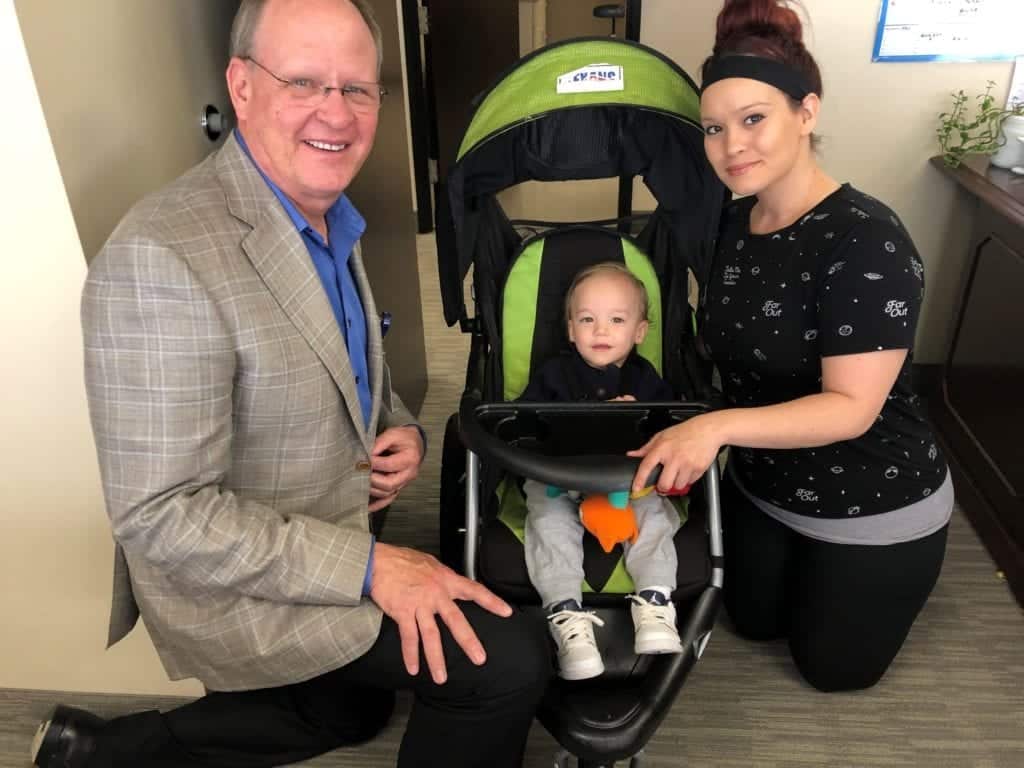 Dr. Steven Harris looked at Kristal's sonogram. He had seen this rare condition before in his 30 years of practicing obstetrics and gynecology in Dallas.
Her baby boy's intestines had come out of the abdominal wall and were floating freely in the amniotic sack.
He knew Kristal came to TWC considering abortion, and he knew this diagnosis was no reason for her to terminate her pregnancy.
"This condition is called gastroschesis, and it is actually very fixable," he explained to her gently. "It's a journey, but ninety percent of babies with this problem end up doing extremely well."
He could see Kristal's heart was changing.
"I think that made her love grow even more as she knew the baby had a problem," Dr. Harris explained. In 20 years as Medical Director at TWC, he has found that educating a client about her situation can often help her overcome the fears that sometimes lead a woman to consider an abortion. "You start thinking: This baby is not a problem. This is my baby with a problem, and I'm going to do all I can to help fix it."
Kristal chose life for her baby and Dr. Harris connected her with the right specialists for a successful pregnancy, safe delivery, and corrective surgeries for Baby Ashton. Now, he is 2 years old and has made a full recovery.
Every month for the past two decades, Dr. Harris has served clients like Kristal at our clinics. As Medical Director of the ministry, the clinic operates under his medical license. He works in private practice, but all his work for our organization is on a volunteer basis.
"He is so committed to providing education and guidance to our nurses and doctors," said Mary Jayne Fogerty, TWC's Executive Director. "He approves all TWC's medical policies, helps screen new medical volunteers, and comes several times a month to our Central Dallas clinic to meet with our nurses, review client charts, and meet with clients with pregnancy concerns. He has long been the medical cornerstone of this ministry."
Dr. Harris believes in our mission to provide compassionate care to women and their partners experiencing unplanned pregnancy.
"TWC is an amazing clinic," said Dr. Harris. "The thing I love about TWC is the love for the patient. TWC is not judgmental, regardless what a patient decides. We just love them. It's based on Christ's love. That gives them the hope of the future and the world that Christ can open up for their child—and for them."