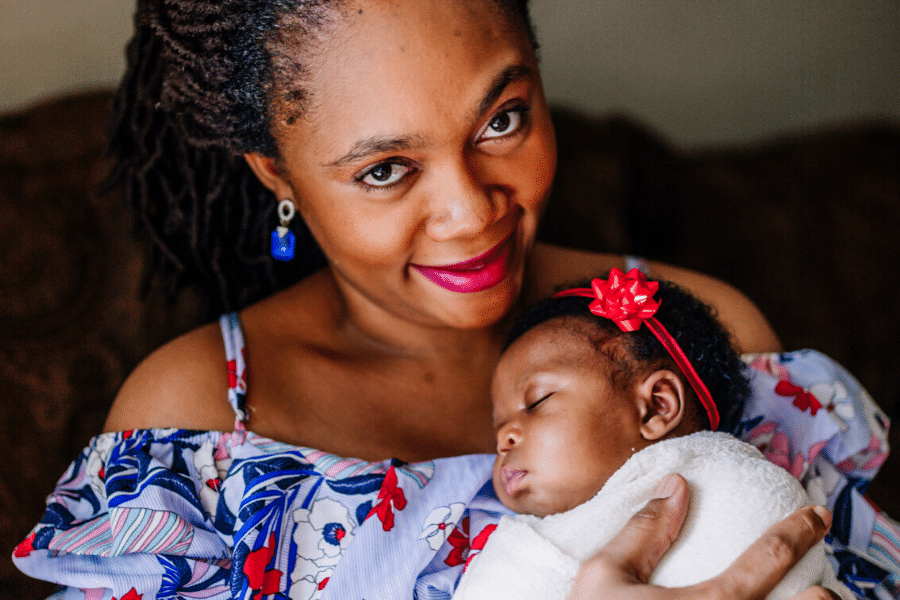 A sonogram gave her peace.
Moyotole and her husband were just starting out in the U.S. after leaving good jobs in Nigeria. The news of pregnancy brought fear. How would they provide without jobs, medical insurance, or family nearby? What should they do?
Someone told Moyo about Thrive. "I went to Thrive and had a sonogram and saw her floating and jumping up and down," Moyo said. "That gave us such peace moving ahead."
Moyo weekly attended educational classes at Thrive. Through those, she earned "baby bucks" and bought all her essential baby supplies. Baby Beverly arrived in September, Beverly's dad found a job as an engineer, and they are thriving. Our Thrive photographer, Lexie Graben, visited their home and snapped the most lovely photographs of her precious newborn.
Last year, Moyo and her husband welcomed yet another baby blessing. They have been attending Thrive client events at Christmas and Mother's Day. "You supported us financially, emotionally, mentally, even spiritually," Moyo said. "I want to thank you all!"