Netta was faced with a life changing decision a few months ago as she considered abortion.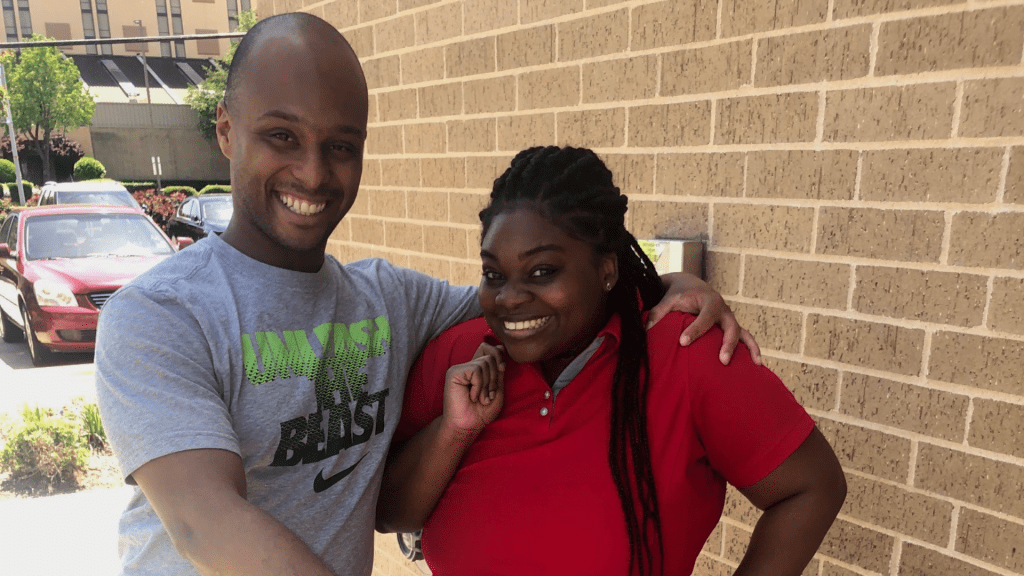 Netta came to Thrive a few months ago considering abortion. "I'm just not ready financially or emotionally ready to be a mom," she said. "I don't want my body to get fat and I am scared to tell my mom because it goes against what our family believes about waiting until you're married."
Devonte, the father of her baby, is her boyfriend of several years and wants to marry her. Both love Jesus and were raised in the church. When they returned for another sonogram, they had decided to move ahead with the pregnancy and were eager to prepare for parenthood. Before they could come back for Earn While You Learn courses, coronavirus arrived in North Texas.
Soon after, Thrive Clinic Services Director Meredith Hall was driving through a restaurant near her house for breakfast one morning and discovered Devonte was working the window! He greeted Nurse Hall warmly and said they both work at the restaurant together, the baby is developing well, but they feel a bit overwhelmed about their finances.
"I got to bring them back a note of encouragement and grocery gift card," Hall said. "They were so thankful to Thrive and wanted to take a photo to show off the new baby bump."