The results for your accomplishments in 2019 are in!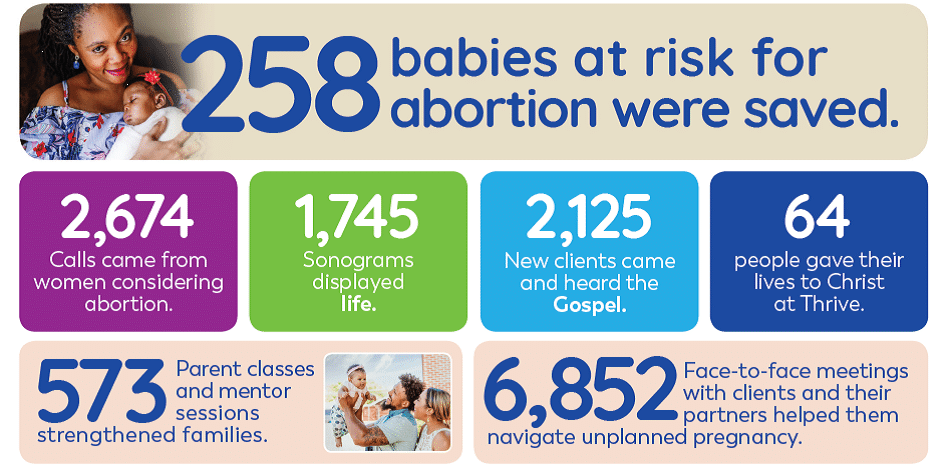 You infused public schools with LIFE culture.
Our OhKnow education program doubled its reach. Our nurses were invited to teach 6,216 students in local schools about fetal development and sexually transmitted diseases. By educating students about when life begins and the consequences of risky sexual behavior, you infuse a foundation of God's vision for sex and family.
You reached her online.
Through online efforts such as keyword blogs, the number of clients who found us through our website increased by 10 percent.
You served in Spanish.
New bilingual staff and a Spanish website led to 82% more Spanish-speaking clients in 2019.
You displayed life.
Thrive secured funding from Focus on the Family for two new state-of-the-art sonogram machines, freeing your funding for the frontlines where you equip our staff and volunteers to meet face-to-face with women considering abortion.
You equipped fathers.
One-on-one mentoring sessions through our men's program increased 54% in 2019
Thrive Women's Clinic provides all services at no cost and accepts no government money. This is only possible with the generosity of our Vinekeepers, our supporters. We strive to be stewards with transparency, integrity, and impact.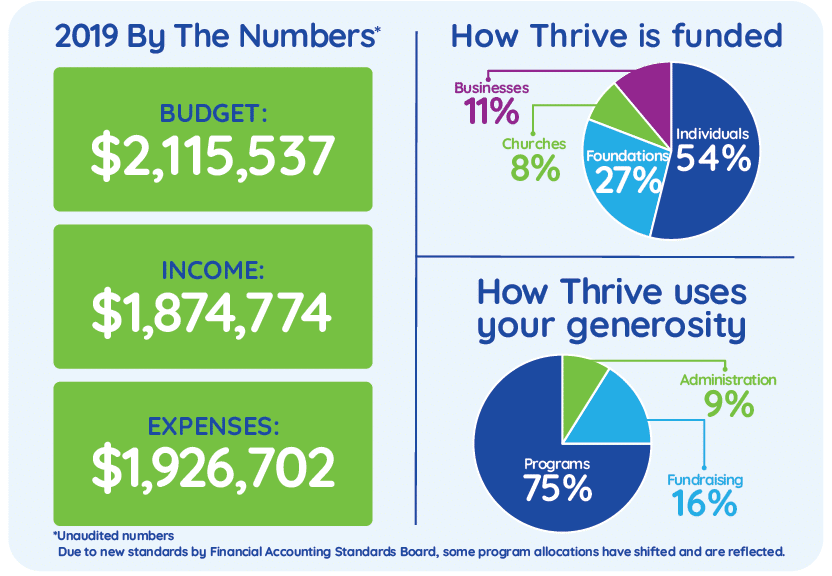 More expenses than income? In 2019, Thrive expanded into Irving with our fourth clinic, adding rent, insurance, furnishings, equipment, and staff. With this expansion, our budget increased 31%. Thrive's board anticipated this budget growth would take a few years to reach annual financial goals. Thank you for supporting growth and for being a light to women in Irving.