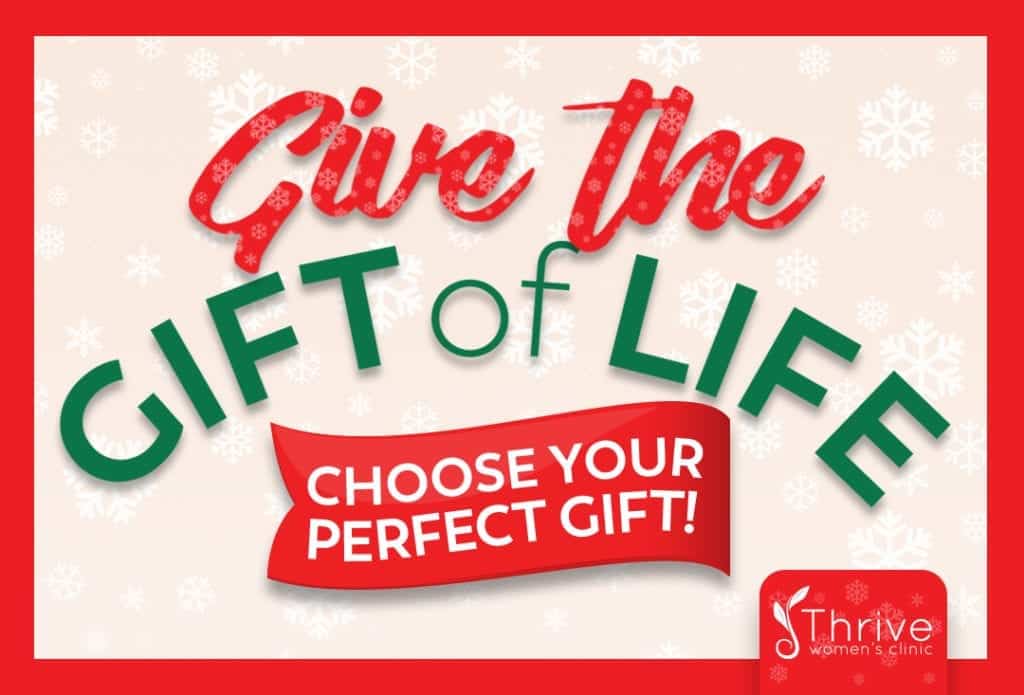 This Christmas, we want YOU to choose how you'd like to bring hope, light, and LIFE into our community.
AND, our printable gift cards make it easy for you to give a gift in honor of a loved one. It's a gift in a gift. You can send the note today!
Look over our gift items here.
Scroll down to select a special Christmas donation, or make a general gift to be used wherever needed.
Complete your payment.
If you choose to make your donation in honor of a loved one, we will email you access to our printable gift cards.

2020 GIFT OPTIONS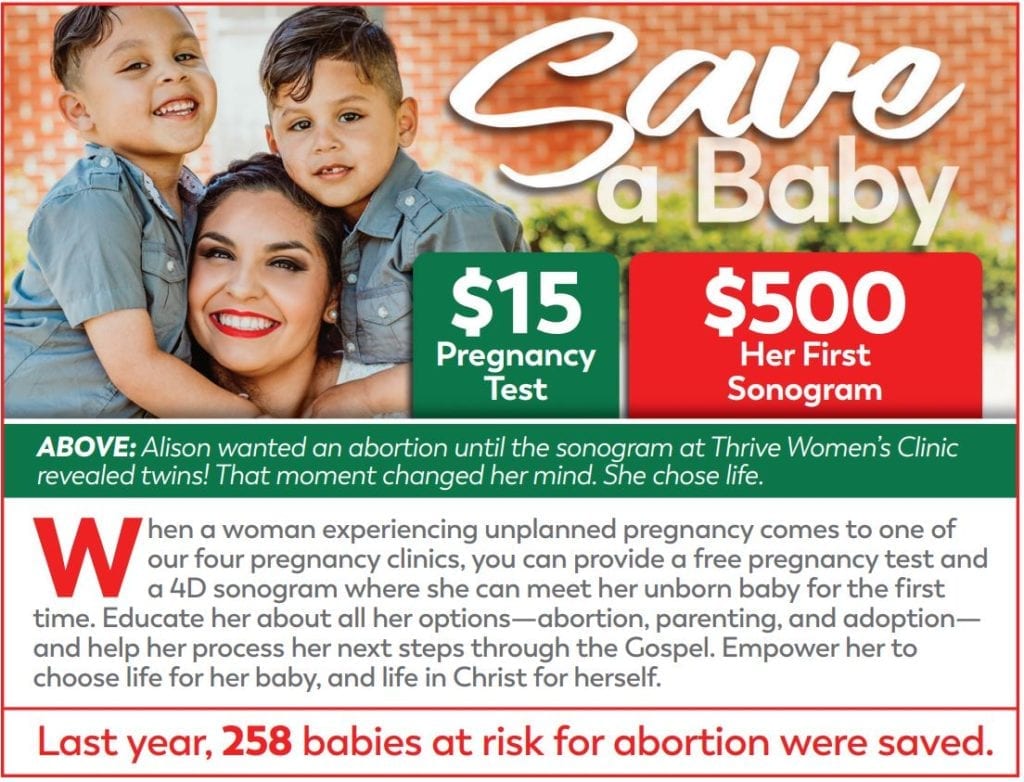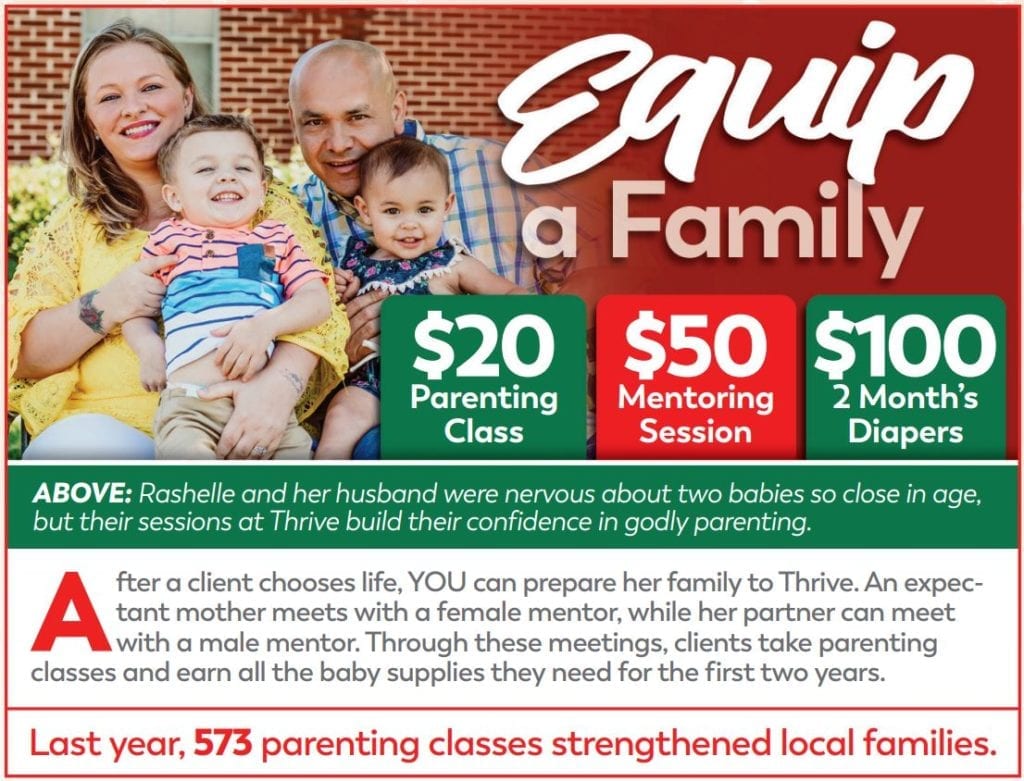 Give
(Each purchase from this catalog represents a contribution to the entire mission of Thrive Women's Clinic. Donations may be redirected to combat abortion through other areas of the ministry.)