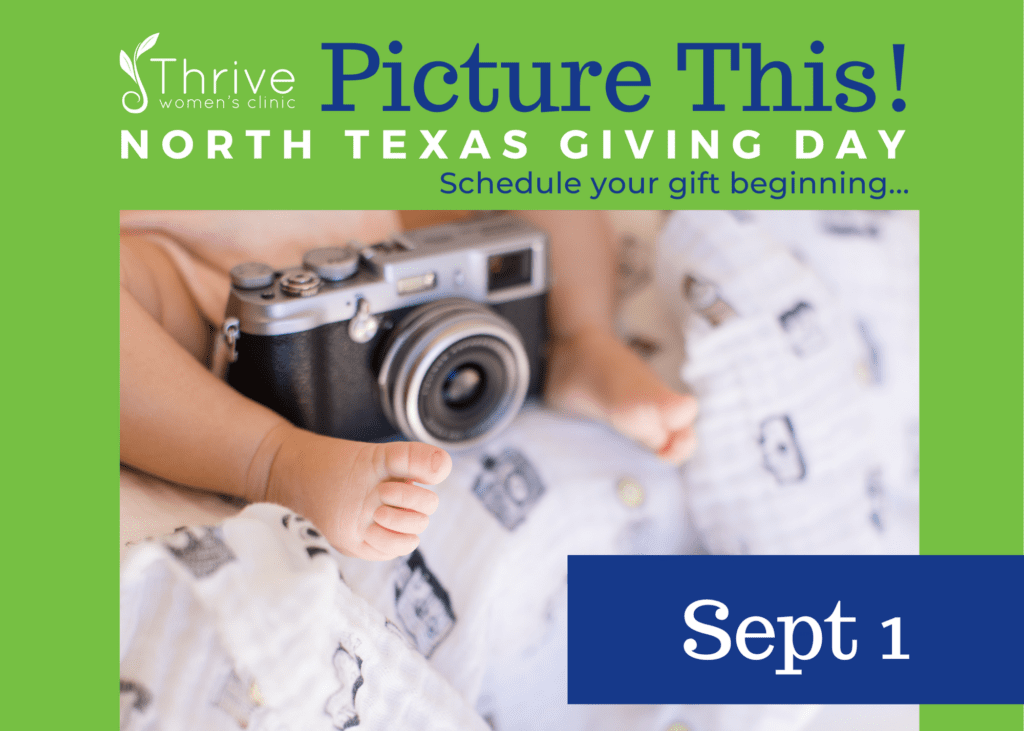 September 1st - September 22nd
Picture this: More Babies Saved & More Families Equipped!
Schedule your gift as early as September 1.
EXCITING NEWS! We have a church partner that is matching up to $4,000!
Give to Thrive and what we picture can be a reality!
With your help, we can provide:
• Critical online outreach
• Lifesaving sonograms & counseling
• Prevention education in schools
• Holistic services that impact mind, body, and soul!