(Your card will be charged Sept. 19.)
Your gift on North Texas Giving Day helps save babies, equip families and transform communities right here in Dallas.
For each dollar you give on Sept. 19, our ministry receives bonus funds from the Communities Foundation of Texas, stretching your gift even further.
It's easy to give! Two ways:
Give online Sept. 19 between 6 a.m. and midnight on the North Texas Giving Day site.
Schedule your gift in advance. Beginning Sept. 9, log on to give at the North Texas Giving Day website. Your card will be charged Sept. 19.
Another way to help: FUNDraise for us!
Encourage your friends to support us by creating your very own FUNdraising page. Share why you support this ministry, set a fundraising goal, and ask your friends to contribute. Post your page link on your social media or send via email between Sept. 9 and Sept. 19. Click here to learn more about FUNdraising pages or visit our our page on the North Texas Giving Day site and scroll down to see existing FUNdraising pages like this one: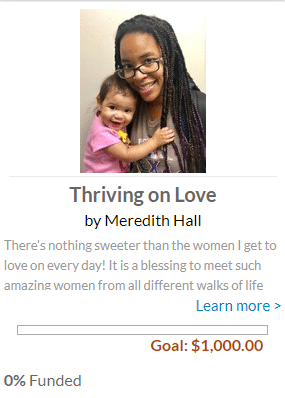 And here's why we do it …
A free ultrasound at our clinic changed Nadine's mind. Read her story here!